With a raft of construction and development occurring north and south of its borders, Horowhenua can't be accused of falling behind thanks to a unique partnership between local business leaders and Horowhenua District Council.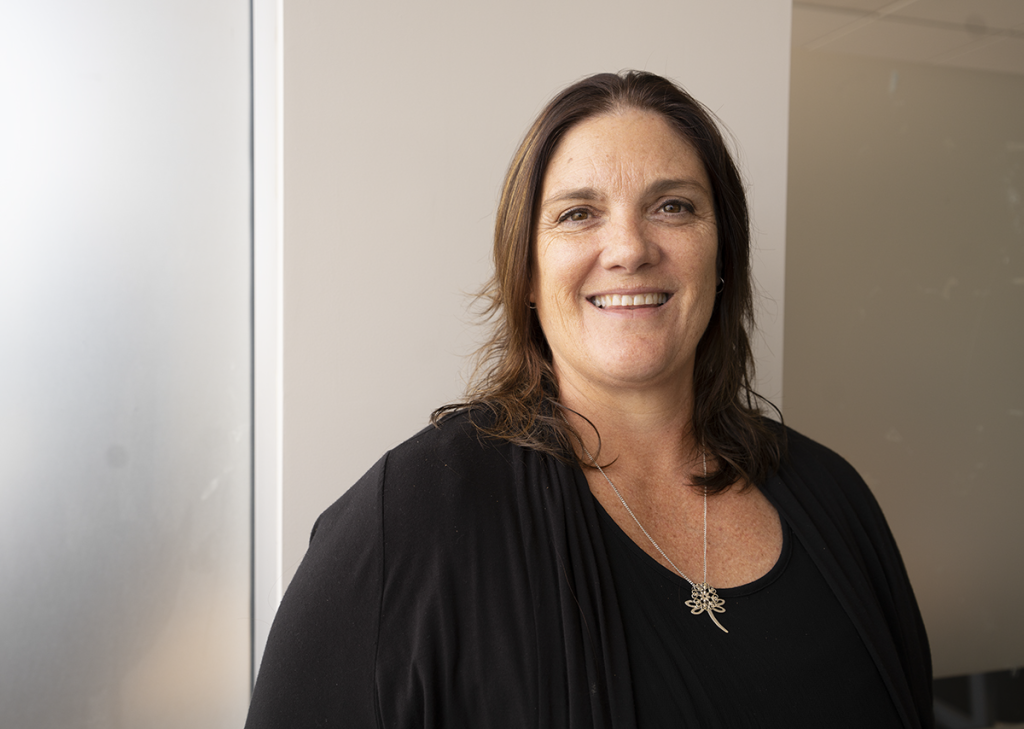 The Horowhenua Company CEO Catriona McKay
The recent completion of the Horowhenua Business Park in Levin, is the first major project for The Horowhenua New Zealand Trust and its subsidiary The Horowhenua Company – the economic development agency for the district.
Horowhenua Company CEO Catriona McKay says the Trust was formed in part because it's challenging for a council to do economic development in a really active way.
"Instead, they engaged local business to turn up the dials."
The Horowhenua Company acts as the commercial arm for the Trust, providing services and generating revenue for the Trust's activities.
Catriona came into the role in July 2021 with a background in commercial and corporate law and extensive experience in the public sector, mainly in the change management space. Prior to taking on the role she was the Principal Advisor for the Manawatū-Whanganui Region within the Provincial Growth Fund unit at MBIE. Catriona says the commencement of her role coincided with the conclusion of what she calls the Company's 'start-up phase'.
"Our set up gives us a lot more flexibility in many respects than a typical Economic Development Agency (EDA) as we can select and invest in developments that will move Horowhenua forward as well as providing a connection and facilitation role for business within the District.
"Sometimes we get in and get it done, other times we channel private sector resource towards a need, or take an advocacy role in projects that are underway and invested in."
The Horowhenua Business Park is the Trust's flagship venture, converting empty paddocks into a commercial industrial park on the outskirts of Levin. Demand for industrial land led what was originally intended to be a five year development to be completed in just 2 years, with all lots now sold. This will enable a range of organisations to establish a presence in Horowhenua including Thermosash Commercial, the Department of Internal Affairs, United Industries Limited and L.T. McGuinness.
Catriona says the Company is currently undertaking a feasibility study of their next project – building a new health and wellbeing facility in Levin on land purchased from HDC. Council have had this land earmarked for a medical facility for a number of years.
"We are unashamedly a commercial organisation, but what we choose to do has to have a positive community and social impact for us to be involved in it.
"The Business Park is an example of that, in that it has attracted new business and is creating new jobs for local people.
"The primary motivation for the healthcare facility is to build a piece of social infrastructure that will support our growing community.
In the last few years, the world has changed significantly. Horowhenua had aspirations around growth, but was seen as a typical provincial area where key industry had shut down and moved away.
Prior to 2016, there were challenges around high unemployment rates, low quality housing stock, and perceptions of an aging 'service town' for the wider district.
Catriona says the establishment of the Trust was very much a response to that and there was a sense that Horowhenua was not in the mind of those south or north of the district.
"But now a lot is happening that is changing that, such as Horowhenua being incorporated into the Greater Wellington Growth framework.
"The Transmission Gully, Ōtaki to North of Levin project, and the Peka Peka to Ōtaki Expressway are all massive game changers connecting Horowhenua southwards as well as north. The challenge now is not trying to chase but to manage growth, in a way that benefits the whole community.
"For Horowhenua to maintain its own identity means looking after its own people. It's important we stay true to our core and look to sustain and develop the capabilities that we have. That's why the health hub is so important."
In another initiative to support the Horowhenua community, funding from the Provincial Growth Fund has led to the creation of an employment initiative called 'Get Go' which was launched in February 2021.
The online portal is designed to showcase local businesses and give people an understanding of the work opportunities and careers available in the area. The aim is to give people more confidence in living and working in Horowhenua.
Catriona says the relationship with Accelerate25 remains critical to ensuring that Horowhenua's voice is heard.
"We are well positioned to be part of a collective of EDAs to make this region wonderful."